The Guns of Dalton
We shot at Dalton but stayed at Lancaster. This was the weather when we arrived, and it stayed that way until we left.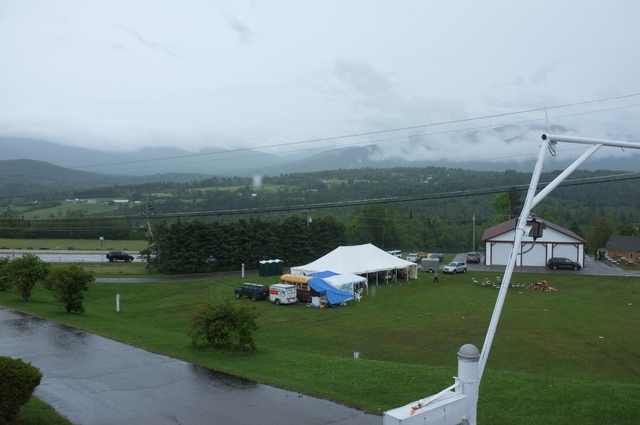 We went shooting at the Dalton Gang's range. They're a cowboy action shooting club, but generously let us use their great range for an introductory shoot.
It's raining, as usual.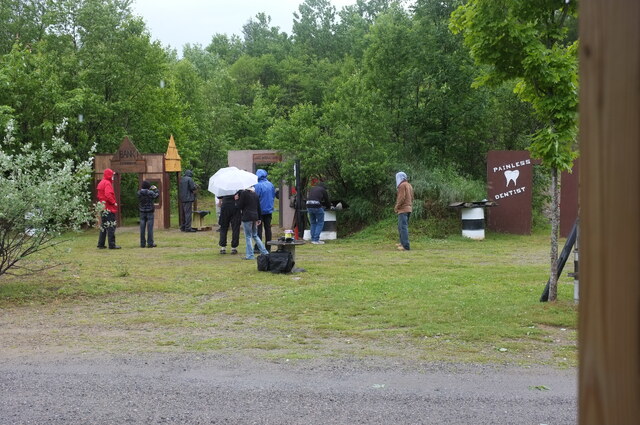 Firing a .22LR version of the AK.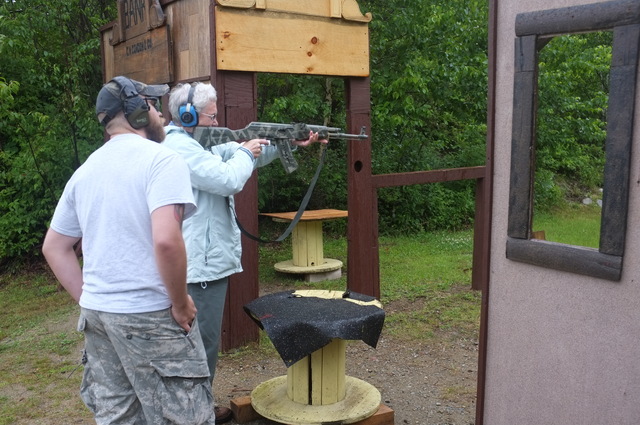 Steel plates make it obvious when you hit.
Firing a 1911 converted to .22LR.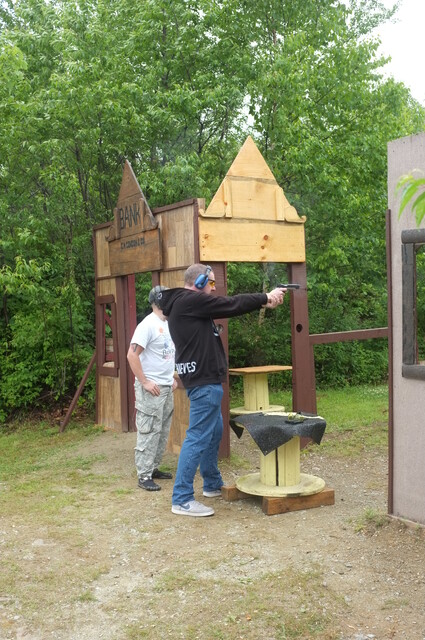 Loading a .44 cap-and-ball revolver from the 1850s.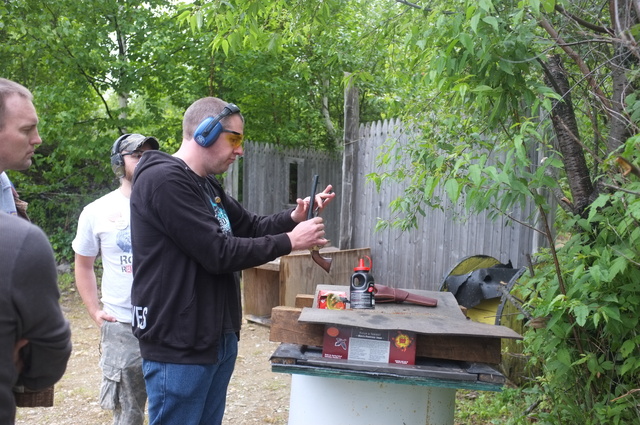 Firing the cap-and-ball revolver.
Loading a modern .38 special revolver.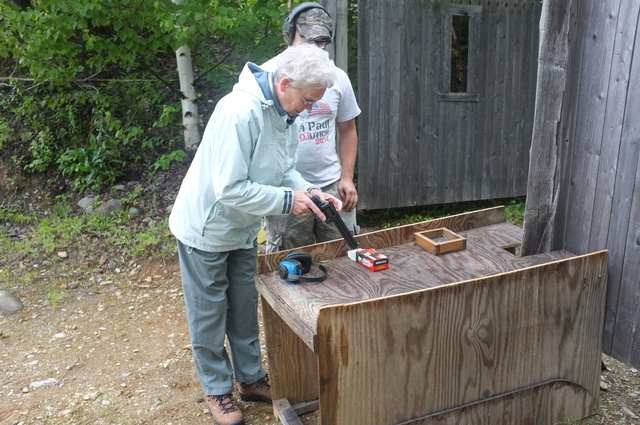 Firing the .38 special.
Revolvers make brass collection tolerable.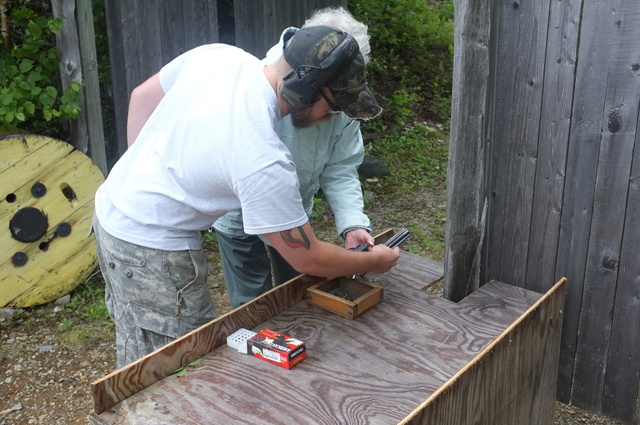 Firing a 12-bore shotgun.